Bulletin Board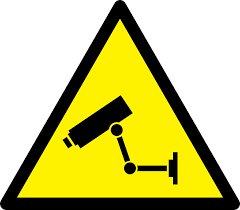 Photo Enforcement
Dear Parents:
The San Gabriel Police Department cares about your safety. It is our goal to minimize the danger to our children when arriving and departing from school. One child injured because of a traffic collision, is one too many. Working together will help us accomplish our goal.
At least twice daily, several hundred automobiles converge on schools in our city to deliver and pick up students. Severe traffic congestion from illegally stopped vehicles and other violations place our children in an unsafe environment.
Most of our schools have a designated "Loading Zone" area. This area is intended to allow you to pull over and let your child safely exit and enter your vehicle. This area does not allow for you to wait in your vehicle. If your child is not ready to be picked up, you must park in an area that is safe and not restricted.
The San Gabriel Police Department will begin using a still camera to photograph vehicular violations as they occur. Citations will be issued and mailed to the registered owner of the vehicle. Increased compliance with these types of traffic laws will significantly improve the safety of students.
Here are a few things to remember:
1. Do not double park.
2. Do not stop in the red or no parking zones.
3. Do not be part of the problem.
4. Do drive safely.
5. Do use crosswalks where available.
6. Do be part of the SOLUTION!
Please Be Safe
SAN GABRIEL POLICE DEPARTMENT - Traffic Bureau - (626)308-2860
Contact Information:
Name:
SGPD
Tel:
626-308-2860